3D Rendering vs. 3D Modeling
3D rendering doesn't exist without 3D modeling.
When you see a 3D render of a product, let's say a chair, the only way to achieve this is to create a replica of that product using 3D modeling.

3D modeling is the process of creating 3D objects, or in this case the object being a chair, using specialized software. The 3D object is made by manipulating simple shapes, complex models, and polygons using 3D modeling software. The representation, called a 3D model, conveys the details of the object's shape, size, and texture.
Once a model is created, you can then use this model to create 3D renders that transform into lifelike photorealistic. When combined, 3D modeling and 3D rendering are two steps designers take to make computer-generated imagery (CGI).
In order for you to create 3D renders of your products, you have to start with a 3D model first, and then you have the flexibility to create endless 3D renders, including lifestyle imagery, silhouettes, vignettes, AR/VR etc.
What Makes A Good 3D Render?
Not all 3D renders are created equal. A good 3D render is highly detailed, and appears lifelike to the naked eye. There are a few factors to consider when creating a good 3D render, they include:
Lighting: Lighting can make all the difference to create a realistic looking room scene –– natural light versus artificial light should be placed in the appropriate spots or you risk the 3D render looking fake.
Textures: Do textures look too unified? Not enough depth or detail? A good 3D render will be able to create definition and detail in any object so that you can almost imagine how it feels to touch.
Scale: It's important that your objects appear to scale as they would in reality. You must factor in the location of the object in the room compared to other 3D assets. For instance, if you have a dog in your room scene, you'll want to make sure it's not bigger than the furniture.
Camera Angle: As with product photography, capturing the right angle in a 3D render can make or break its visual appeal. In the imagine.io curator, you can select preset camera angles that quickly capture the best position in the room, just like a photographer would.
Quality: The ability to create 3D renders in HD or 4K quality is imperative to the overall look and feel of the content. The higher the definition the more it will catch the eye of a customer. However, quality means nothing if the other factors like lighting, texture, and camera angle are poor, in fact, the higher the image quality will only enhance those flaws.
These are just a few things to consider when determining what a good 3D render includes. Ultimately, if you can't tell the difference between studio photography or a 3D render, you're in a good spot.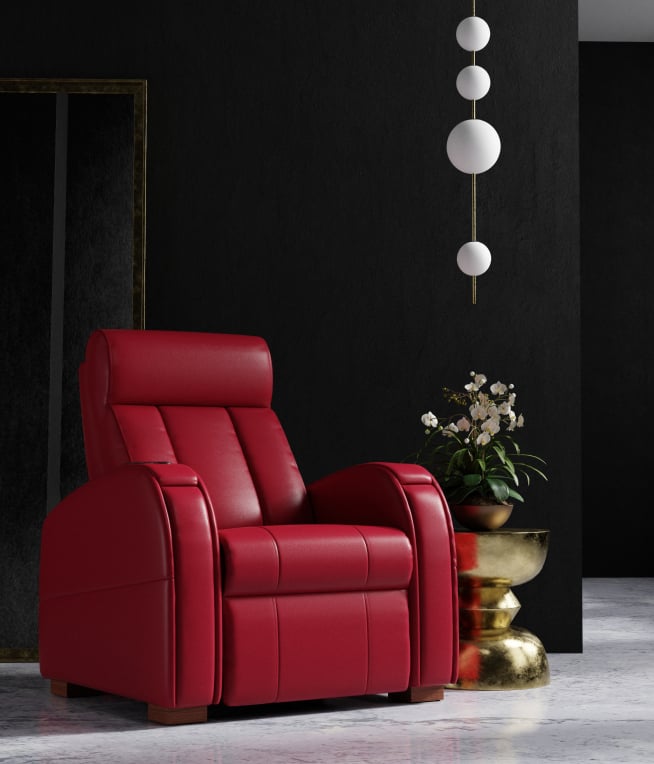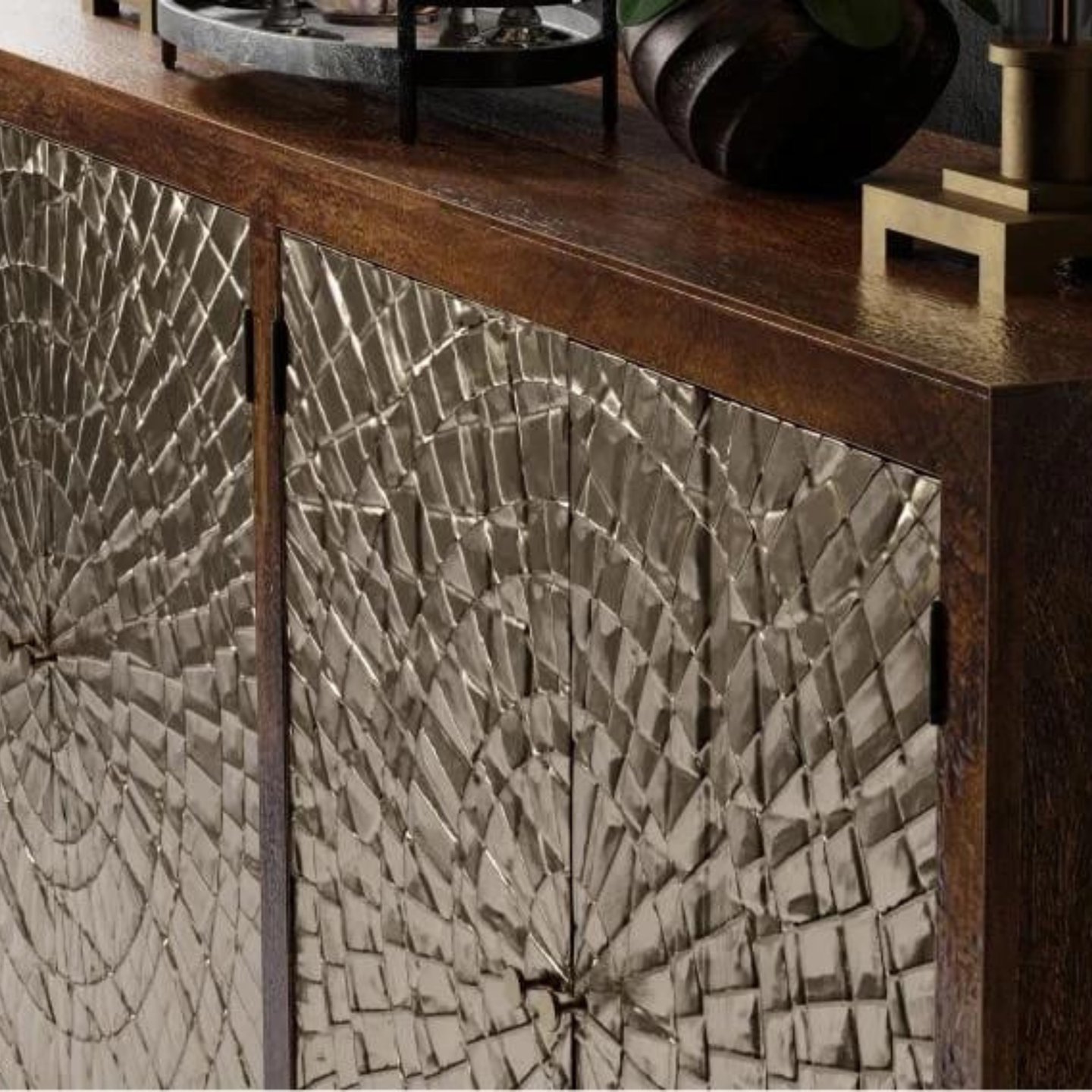 How To Use 3D Renders To Sell More Products
There are a number of industries that can benefit from 3D renders including design and architecture, real estate, entertainment, video games, and more. For the purpose of this article we're going to focus on why you should use 3D renders for product design, marketing and advertising.
As the need for marketing content grows, and the various channels, both online and offline, that require multiple types of content becomes overwhelming, it's paramount to the success of any brand to create content at scale, both quickly and affordability. Traditional methods of outsourcing content, waiting months to produce marketing materials and wasting money on vendors has become unsustainable. Organizations need solutions that allow them to optimize the visual content creation process, cut costs, go to market faster, and give them the flexibility to create branded content without communicating to a third-party.

So, how can your business successfully market and sell more products using 3D renders?
1. Using 3D Renders On Your Website
The most common and most successful way to use 3D renders is on your website. Whether you are a D2C brand, eCommerce seller, a retailer, or manufacturer, high quality visual content is paramount to generating sales. In a recent Special Report: Impact of Visual Content, consumers were asked what kind of content they engage in most often on retailer websites. The majority (51%) say they look at all product images before making a purchase decision. Additionally, 73% of online visitors say the most appealing images clearly depict the product size, 59% say they depict specific features, 34% say they show a color they are interested in, and 33% like to see the use case of a product.
By keeping all this in mind, consumers are looking for a wide range of content and require a number of product images to determine if it's right for them. 3D renders allow you to create multiple product shots quickly that cover all the requirements your customers are looking for.
Here's an example from Rugs.com, and how they use 3D renders for their website product content:
2. Creating Social Media Content With 3D Renders
52% of shoppers say they always do research before they buy to ensure they are making the best possible choice. 76% check social media first before they ever go to your store. Besides your website, social media is in the top position for consumers to do research before making a purchasing decision. Not only that, 98% of consumers now say they will make a purchase right from social media.
85% of shoppers surveyed say pictures are important to them when deciding which brand or retailer to buy from. Needless to say, shoppers are not only using social media to research your brand but are also willing to buy directly, but require product imagery to facilitate a purchase. 3D renders are easy to repurpose for any social media platform. By using an in-house platform like imagine.io, you have total control over the style and brand of your imagery so that your social profiles remain consistent with your overall brand. This is a much faster and cost effective way to get the images you need online versus rounds of feedback and editing by outsourcing with an agency or studio.

Here's a stunning example from Mantle Furniture's Instagram page who repurposes 3D renders throughout their posts to create unique and inspiring visual content:


3. Using 3D Renders For Third-Party Marketplaces
Many brands today not only rely on their website and social media to sell their products but also on third-party websites like Amazon, Walmart, Wayfair, Etsy and more. These third-party websites have minimum requirements for imagery and video content in order to sell your products. For example, a standard listing on Amazon requires 7 images, and considers this "retail ready." Not all sellers have the resources to go out and hire a studio, photographer, or agency to create their imagery –– in fact, even larger companies understand the need to create more content in-house so they can test, scale, and go to market faster.
3D renders created using a self-service platform present a simple solution to this need, and make it easy to get your products "retail ready" on third-party marketplaces.
Here's an example from Glenwillow Home who sells their bed frames and accessories on Amazon. Their imagery has landed them on the first page of Amazon and ranking #1 in two categories they list products for.
4. Including 3D Renders In Your Paid Ads Creative
Paid ads are a necessary tactic to attract new customers and get ahead of your competition. Advertisements with high quality 3D renders actually tend to perform better than ads using traditional photography. Plus, you can create content and plan your campaigns for collections months ahead of time, and make changes on the fly if images are performing to your liking. Self-serve 3D renders put the creative power in your hands and give you the ability to test and improve your paid ads at your convenience. Never waste marketing dollars on images that don't convert, you always have the option to optimize as you go. Additionally, sharing content and getting approvals is quick and painless for 3D renders, using a self-serve platform like imagine.io.
Here's a great example from Cardi's Furniture & Mattresses who used both 3D-generated imagery and a 3D video rendering of La-Z-Boy's modular sofa for a promotional campaign:

5. Leveraging 3D Renders For Email Marketing
3D renders let you quickly add more visual content to your marketing emails and campaigns. By using a self-service 3D solution you'll never need to turn to your design team or source new visual content from product shoots. You can simply create the imagery for the product or collections you want featured in your email all within the imagine.io platform. Open the curator, stage your room, hit render, and your marketing email is done in minutes instead of days.
Here's an example from imagine.io on how to incorporate 3D renders into your email marketing design:
6. Utilizing 3D Renders In Print Marketing
Trade shows collateral, print advertisements, mail outs, the list goes on. 3D renders can be exported in high quality print format with 4K resolution and 600 DPI, making it possible to use across your print marketing materials with the same, if not better results than studio photography.
Also, B2B businesses aiming for improved image quality can easily leverage 3D renders to produce photos that show a complete product range in their product catalogs. Rather than requiring a product shoot for each collection, it's easy to create thousands of stunning lifestyle images, silhouettes, and more using 3D rendering. These can then be repurposed across a number of channels. The quality, speed, and scalability of 3D renders versus the alternatives is a no-brainer.

Here's an example of 3D renders created in imagine.io from Jerome's product catalog (used in both print and digital format):
Getting Started With 3D renders
Today it's easier than ever to create 3D renders for your products quickly, affordably, and at scale. When you create a free account with imagine.io you'll be able to access templates and 3D assets, get 3D models of your products created or ingested into the platform, and begin creating immediately. You can pay per render, or, if you want to make the most of your budget, you can also sign up to get unlimited 3D renders. See our pricing packages for details.