In a world where image standards and quality are higher than ever and the expectation that visuals become an immersive experience are rising, the popularity of 3D content creation has skyrocketed. From movies and video games to advertising campaigns and web content, 3D technology has revolutionized the way we perceive and interact with what we view online. The demand for high-quality, captivating visuals has led to a surge in the use of 3D technology across industries.
At the forefront of this growing phenomenon lies the compelling concept of reusability in 3D. Unlike 2D imagery that is produced using traditional content creation methods, 3D renders and other forms of imagery have the unique ability to be repurposed across different channels, saving time, resources and efforts. Reusability in the world of 3D content creation offers immense value to brands, enabling them to maximize their creative potential, streamline their workflows and quickly adapt or modify existing content. The versatility of 3D allows brands to save valuable time and resources while maintaining high-quality standards within their library of visual content.
Reusability also contributes to sustainability in the digital landscape. By reducing the need to create new assets from scratch, 3D technology helps to minimize waste and reduce carbon emissions encountered at various stages of the traditional content creation process. As sustainability becomes an increasingly important consideration, reusability serves as a practical solution for minimizing environmental impact without compromising on creativity or visual excellence.
Get the latest updates straight to your
inbox.
By clicking sign up you'll receive occasional emails from imagine.io. You always have the choice to unsubscribe within every email you receive.
The Rise Of 3D Technology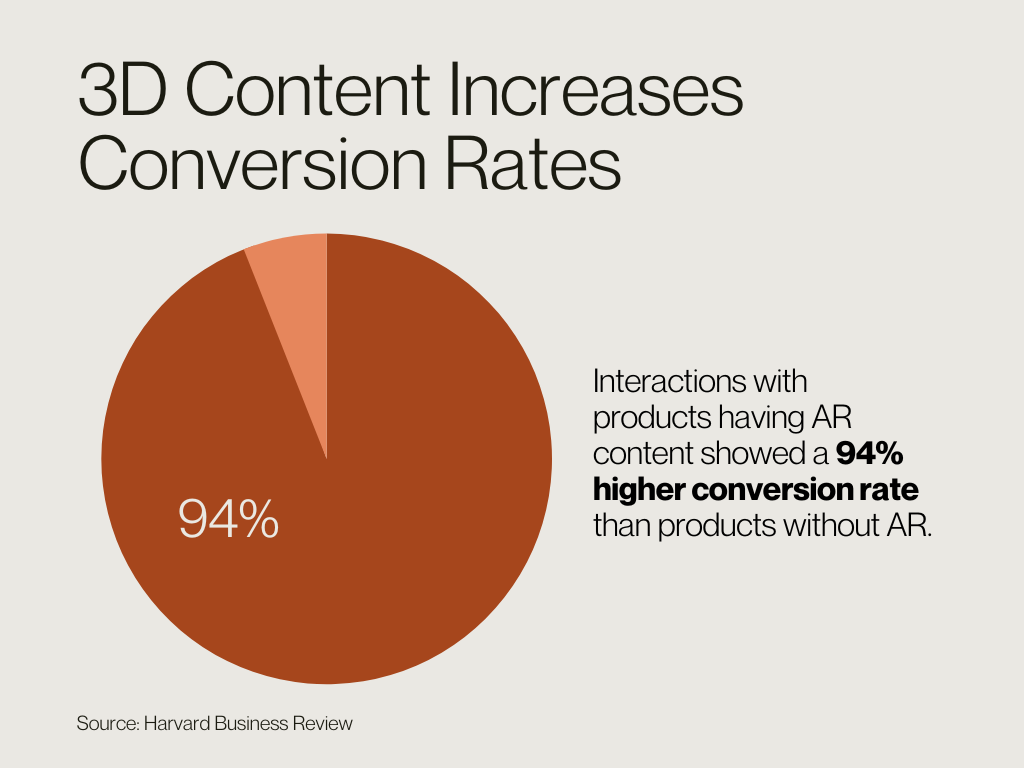 Understanding Reusability In 3D
Reusability in the context of 3D content creation refers to the ability to efficiently repurpose or reuse existing assets, components or elements across multiple projects or iterations. Reusability plays a crucial role in streamlining the production process, saving time, effort and resources.
By creating adaptable assets, such as 3D models, textures and environments, brands can build a library of reusable content that can be easily accessed and incorporated into new imagery. This approach not only enhances productivity but also ensures consistency in design, maintaining a coherent visual style and building brand recognition.
This technology also allows for iterative improvements, as creators can refine and optimize existing assets rather than starting from scratch, leading to higher quality and efficiency in 3D content creation. Accessing and integrating assets seamlessly streamlines the production process, facilitates collaboration, and ensures brand consistency.
With high quality imagery becoming more important than ever before for customers, the ability to iterate and build upon existing assets enhances efficiency, allowing brands to allocate resources strategically and deliver high-quality 3D content in a resource-efficient manner.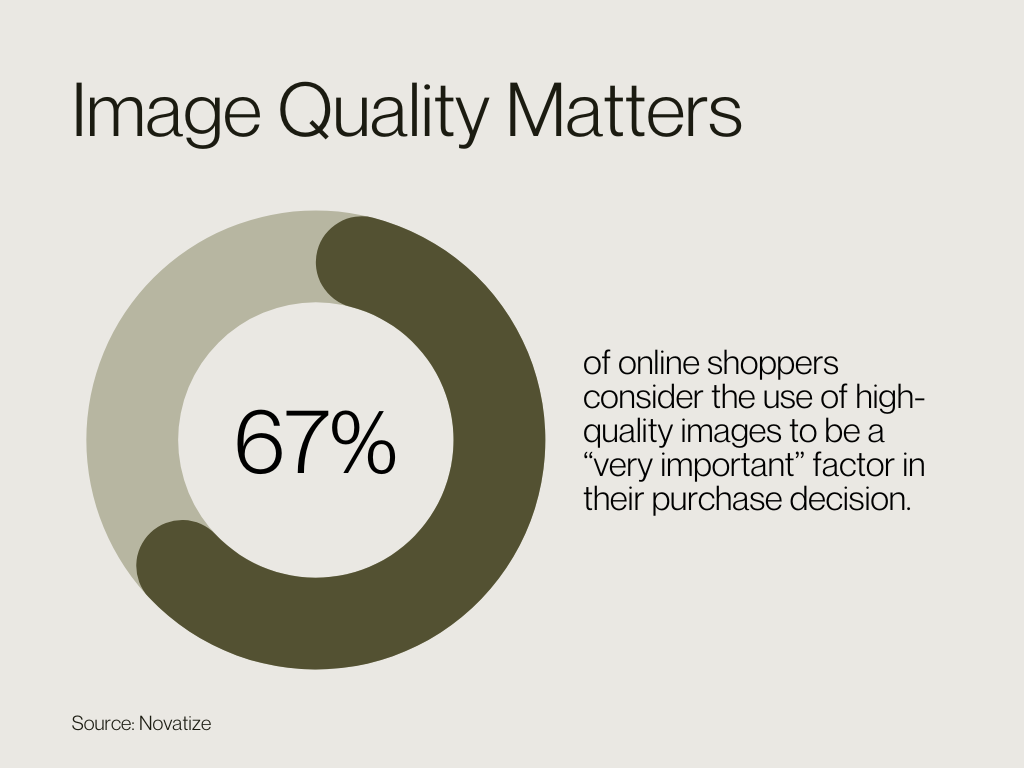 Leveraging Reusability With 3D Content
In today's digital age, the demand for captivating 3D content has grown exponentially. The creation and management of high-quality 3D assets is a crucial aspect of the creative process. Fortunately, platforms facilitating the creation and management of reusable 3D assets have emerged, revolutionizing the way artists, developers, marketers and their teams approach work.
3D content creation platforms act as comprehensive ecosystems that empower creators to develop, share and manage reusable assets with ease. These platforms provide a range of tools and features that simplify the entire content creation process, enabling users to focus more on creativity throughout their visual content strategy. With intuitive interfaces, streamlined workflows and robust product libraries, 3D platforms allow their users to significantly reduce the time, effort and costs associated with creating high-quality 3D assets.
Reusability in Action
Visual Content
One of the primary benefits of 3D content platforms like imagine.io is the ability to reuse 3D models throughout your visual content. Brands can build a diverse library of models that cover their entire product library and can be used in a variety of content, from silhouettes, lifestyle imagery, video, 3D configurators, and AR. By reusing models across different projects, brands save valuable time and resources while maintaining consistency and quality throughout their imagery. No need for repeat photoshoots for the same products. Once you have a model created it can be used an infinite amount of times and ways.
Textures and Materials
Textures play a vital role in adding realism and visual appeal to imagery produced with 3D technology. With imagine.io, users can create and store an extensive collection of reusable textures. Whether it's wood grains, metal finishes or fabric patterns, these textures can be applied to various items within the platform or the brand's product library, giving them distinct visual characteristics. By reusing textures, the creation process is expedited and allows for a cohesive look across multiple projects.
Easier Thematic Marketing
The reusability of 3D assets also has a profound impact on thematic marketing. Brands can leverage the variety of props along with seasonal and holiday focused lifestyle templates to create visually consistent marketing campaigns. Instead of coordinating different photoshoots for seasonal collections and campaigns, manufacturers and retailers can create a whole year's worth of content in just a few hours.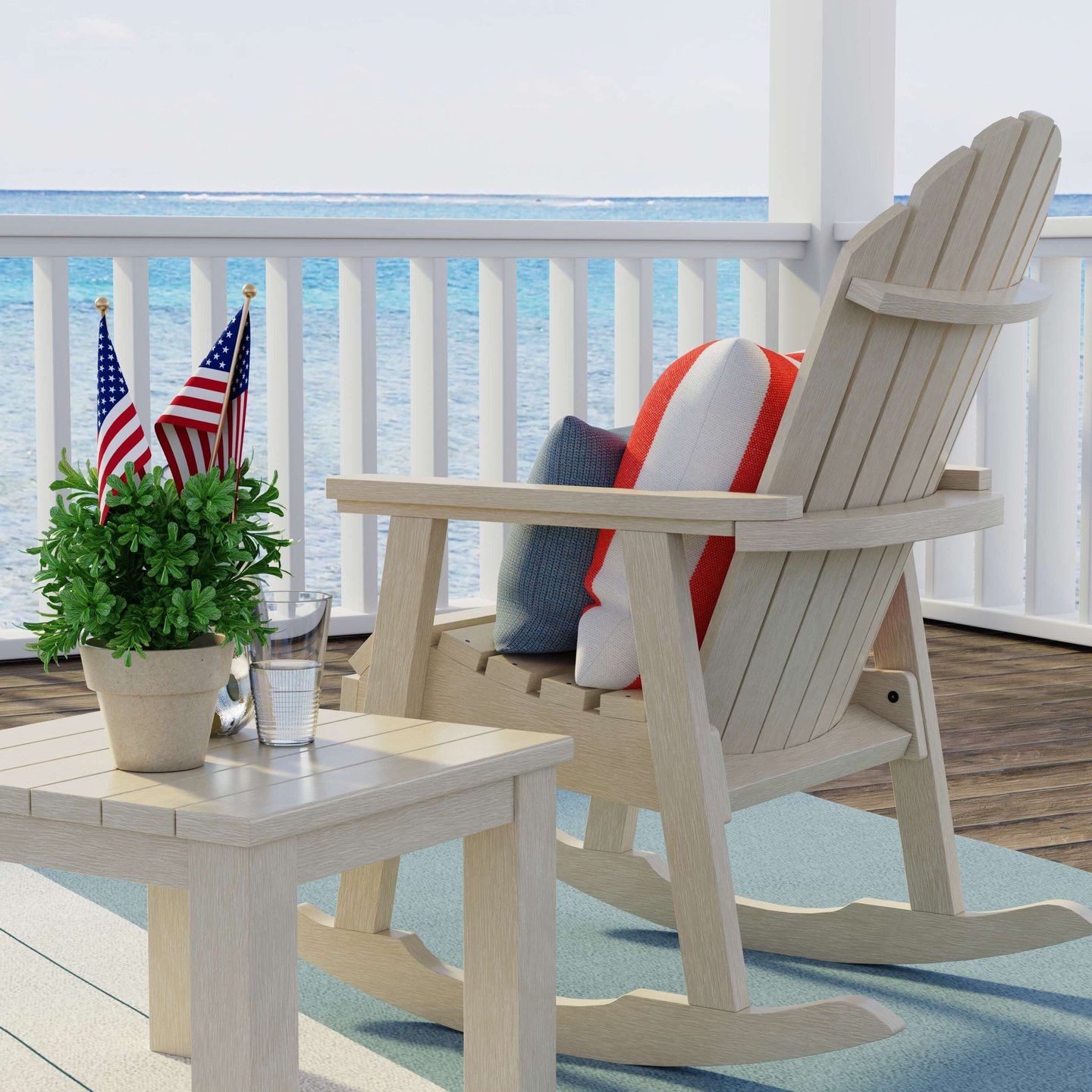 How imagine.io Makes 3D Reusability Easy
To produce high-quality 3D content in house can be challenging and time consuming. 3D platforms like imagine.io have become an answer to that problem. With a full-service platform, designers, marketers and more have access to technology created by 3D graphic specialists and a team of digital stylists who craft lifestyle templates and assets.
One of the most important benefits of 3D technology is its time-saving capabilities. Designers don't need to spend precious time learning 3D- that's our job. With imagine.io, creative teams are empowered to focus on what they know best and produce stunning imagery all within the platform.
We give every user a warm welcome, training and support from our in-house digital stylists so designers can feel confident working with imagine.io. With this training, teams can effortlessly generate limitless variations of products, from different colors and textures, to varying sizes and configurations and rapidly adapt to market demands without the constraints of traditional manufacturing limitations. In addition to the endless possibilities in creating content with 3D technology, it can be reused and repurposed an infinite amount of times.

The 3D assets and imagery created with imagine.io have endless possibilities for brands. A styled lifestyle image or video works perfectly as an engaging social post that can be shared across channels. 3D renderings can be used in a variety of ways on eCommerce websites, like on product pages, as a product configurator and more. 3D technology allows brands to take control of their imagery and reuse it in a variety of ways to sell more products. No imagery is ever unusable thanks to the editing capability of 3D.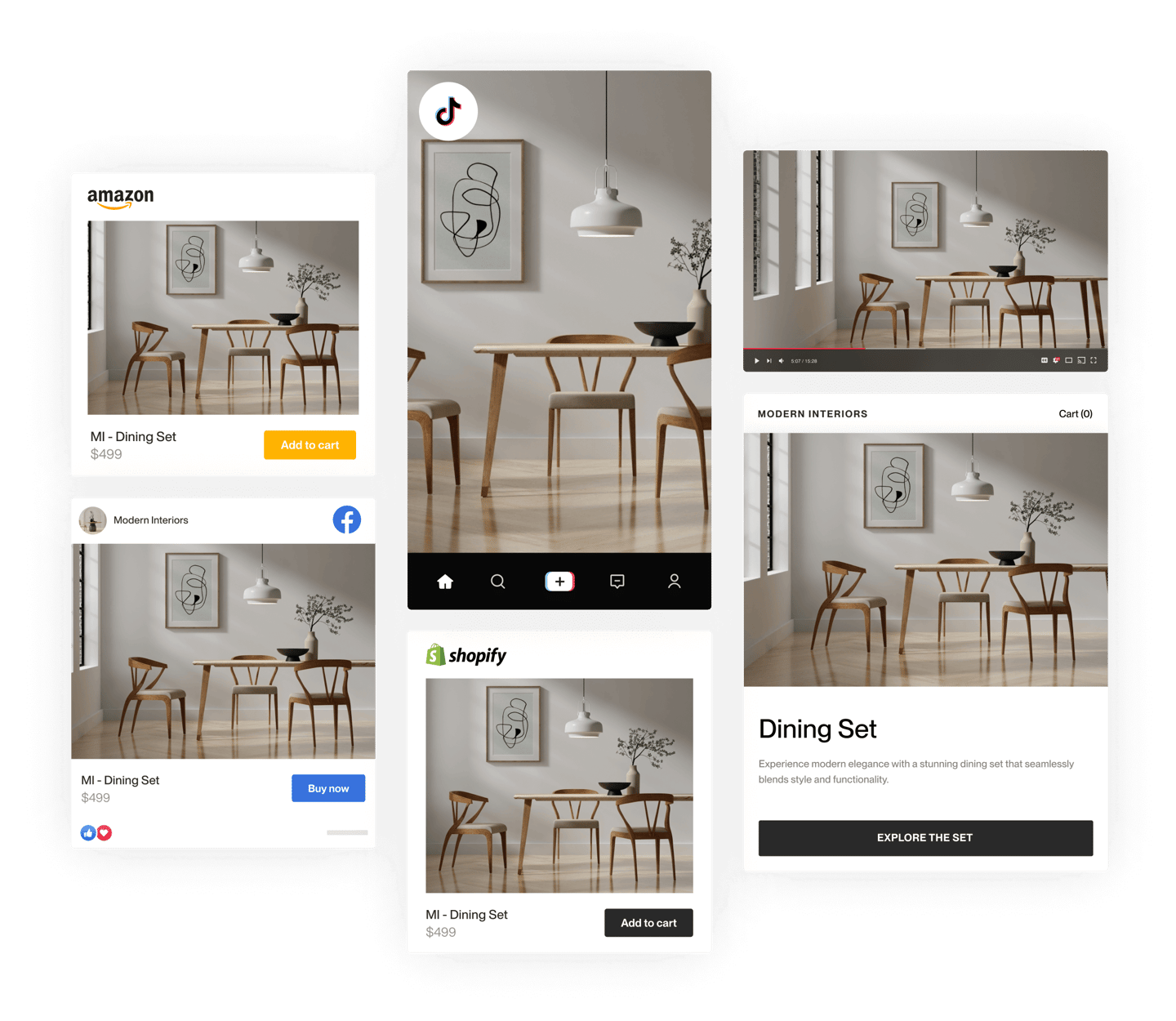 Reaching New Heights Through Collaboration And Sharing
With a 3D content creation platform, brands foster collaboration by enabling teams to work together in real-time, enhancing visualization and communication and facilitating version control and asset management. Team members can work together simultaneously, iterate on designs and communicate more effectively all within the platform.
In a survey conducted by Fierce, Inc., 86% of respondents blamed lack of collaboration or ineffective communication for workplace failures. For teams working on imagery with the ultimate goal of selling more products, it's in the best interest of the brand to ensure each member of the team feels empowered to have creative control, the ability to share assets and projects and interact with others for feedback.
Reusable 3D assets and templates also allow brands to build on existing imagery they've created, without ever having to start back at square one. A piece of content created by one department or team can be reused or iterated on by others and put to work in a completely new way. The reusability of 3D technology simply puts brands ahead of the competition when comparing visual content strategies.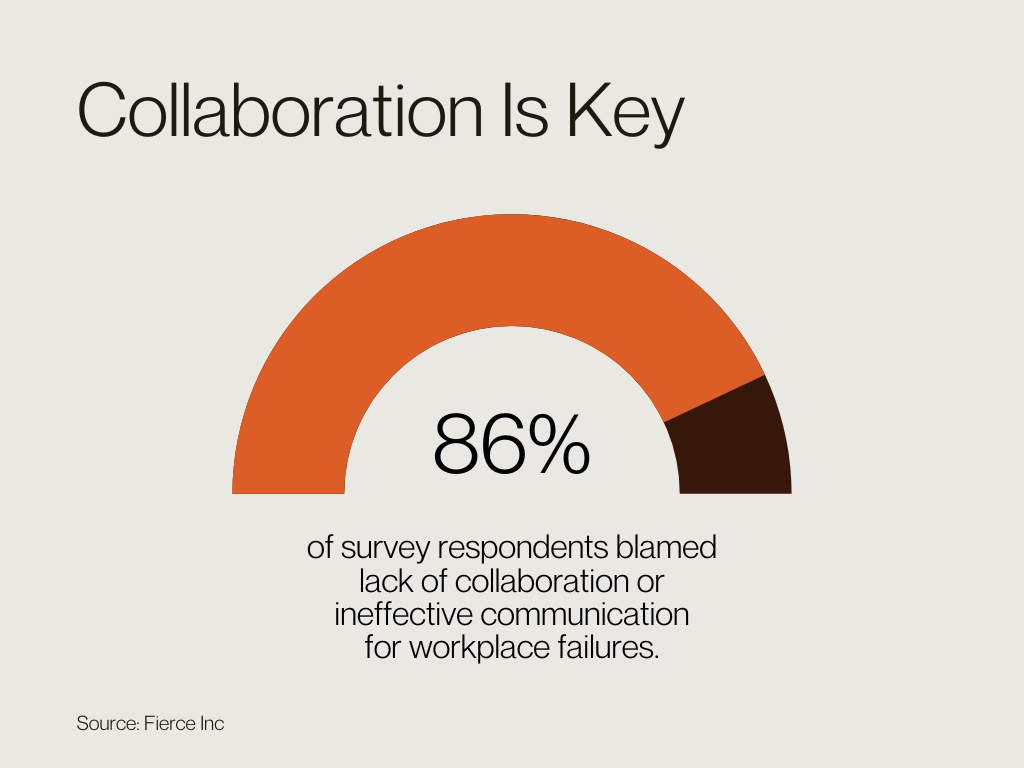 Unlock The Power Of 3D Content Creation
As the demand for captivating and immersive 3D content continues to rise, the concept of reusability in 3D content creation has become a game-changer across industries. The ability to repurpose existing assets and components not only saves time and resources but also contributes to sustainability in the digital landscape- a win-win for business and their ever growing eco-conscious customer base.
3D's power lies in its reusability by allowing brands to:
Maximize their team's creative potential
Streamline workflows
Maintain high-quality standards across imagery
Foster collaboration and innovation within and across teams
Deliver a more customized and immersive shopping experience for customers.
To leverage the benefits of reusability in 3D content creation, brands can turn to platforms like imagine.io. By offering a comprehensive ecosystem that simplifies the creation, management and reuse of 3D assets, the time and effort required to create high-quality imagery is reduced significantly.
Getting started with imagine.io is easy. To get the full 3D experience, book a live demo with our team of experts and see how our platform can level up your visual content strategy or sign up for a free account on our app or online.